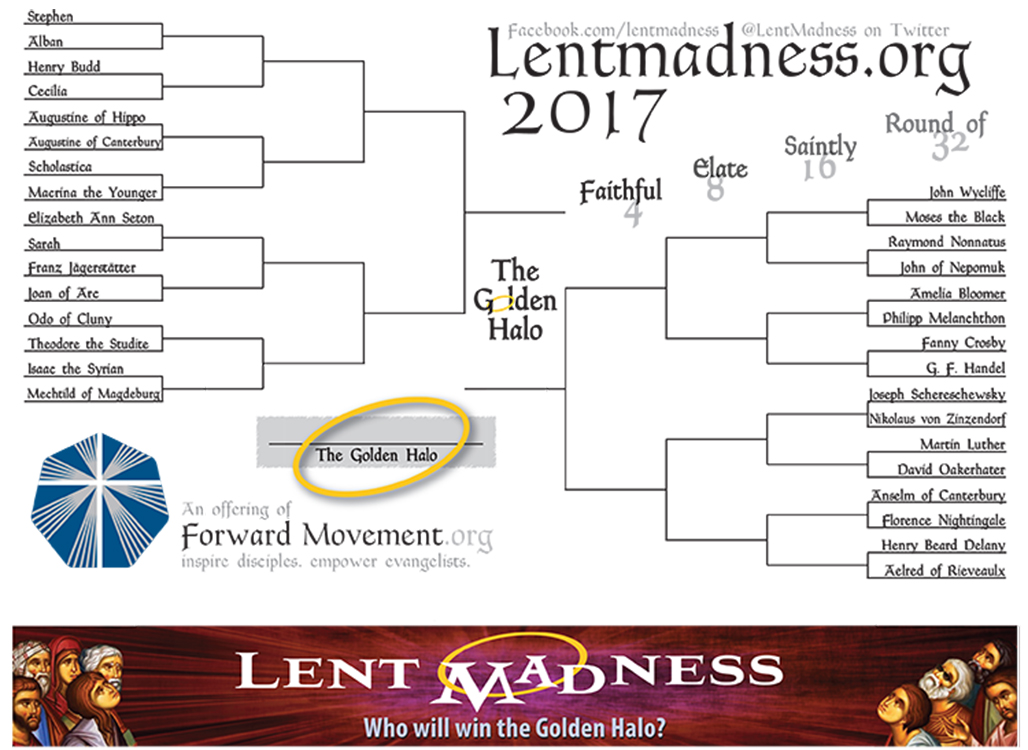 Check out the 2017 bracket, and then come here every day of Lent to keep up with your favorite saint. Clicking on the bracket will bring up a larger, printable, more readable one, or you can download a PDF version. You also can buy your very own Giant Bracket Poster from Forward Movement! Get one for everyone in your church and everyone on your street!
2017 Match-up Calendar
Click here to download a PDF of the 2017 calendar of Lent Madness match-ups or click on the picture below to view it in your browser.