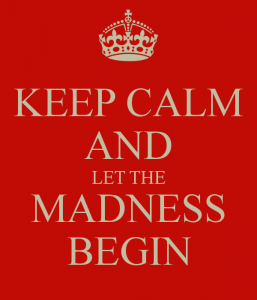 As Ash Wednesday morphs into Lent Madness Eve, the stage is set for the start of the 2015 edition of "The World's Most Popular Online Lenten Devotion"®. Tomorrow's opening match-up between Gregory the Illuminator and Brendan the Navigator will go live at precisely 8:00 am Eastern Standard Time. Read about both saints and then vote (once!).
If you're new to Lent Madness you may want to participate by leaving a comment — many people do and it's fascinating to learn why people vote the way they do, how a particular saint has touched them or why they identify with or connect with a certain person or story. Sure, sometimes you might vote for a saint just because you like her name but often the reasons run much deeper. In a very tangible way, this is how the Lent Madness community is formed and it's fun to check back throughout the day to see what people have posted.
Now, we know that all over the world, people are marking Lent Madness Eve. According to news reports, thousands have gathered in Times Square to watch the Halo drop. Others are popping non-alcoholic beverages and refraining from consuming chocolate.
We thought we'd offer a few suggestions for making your Lent Madness Eve both meaningful and safe. Here is a top ten list of activities to engage in as you keep vigil until 8:00 am EST.