If you watched yesterday's edition of Monday Madness, you know that Tim and Scott revealed a well-kept secret about the world's most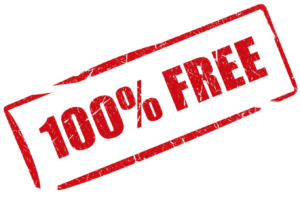 popular online Lenten devotion. Participation in Lent Madness is…(shhhhhh)…entirely free. You can simply download a bracket and vote during the weekdays of Lent.
Sure, you can purchase copies of The Saintly Scorecard: The Definitive Guide to Lent Madness 2018 or giant bracket posters to put up at church or Lent Madness mugs. And, yes, the Bible says (somewhere), "God loves a cheerful purchaser of Lent Madness tchotchkes."
But beyond our "no purchase necessary" approach to Lenten learning, we have one more item to give you. A token of our appreciation; a free pre-Lenten gift in the form of…an article about Lent Madness!
Perhaps you edit your church's newsletter. Maybe you like to share really long posts on Facebook. Or spam your friends and relatives with unwanted e-mails. However you want to use it, the article and accompanying graphics below are yours for the taking. Because we care. Enjoy!