The Supreme Executive Committee of Lent Madness wishes everyone a most blessed season of Nominationtide! For the next week, we will  accept saintly nominations for Lent Madness 2019. This holy season will run from Monday, April 23, at 8:00 am Eastern Time and conclude on Monday, April 30 at 8:00 am.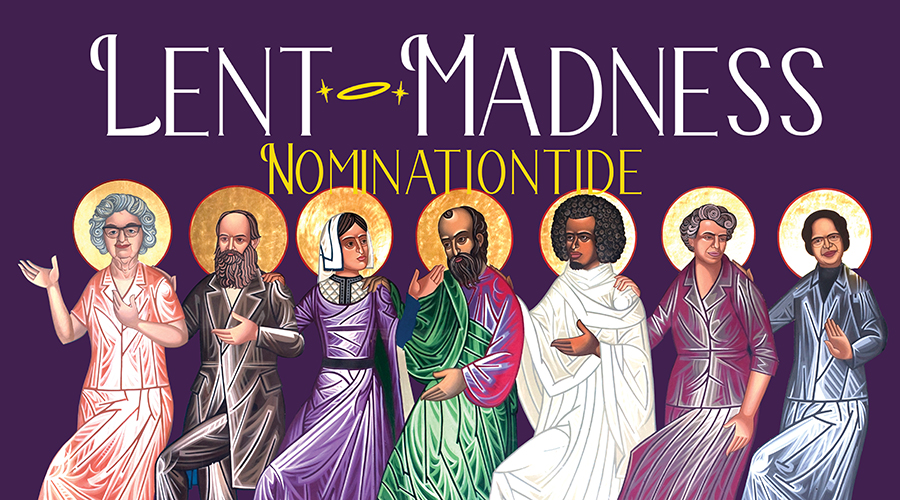 As we highlighted in a recent post, there are several Pharisaic rules and regulations in place to successfully nominate a saint. For easy reference, we are reprinting them here:
The nominee must, in fact, be dead.
The nominee must be on the official calendar of saintly commemorations of some church.
We will accept only one nominee per person.*
You must tell us WHY you are nominating the one person that you enter.*
Your deceased pet, as wonderful as she or he may have been, is not eligible.
The ONLY way to nominate a saint will be to leave a comment on this post.
That means comments left on Facebook or Twitter don't count.
Scott and Tim may or may not be open to bribes.
* This is a new guideline as the SEC has received huge lists from individuals in the past.