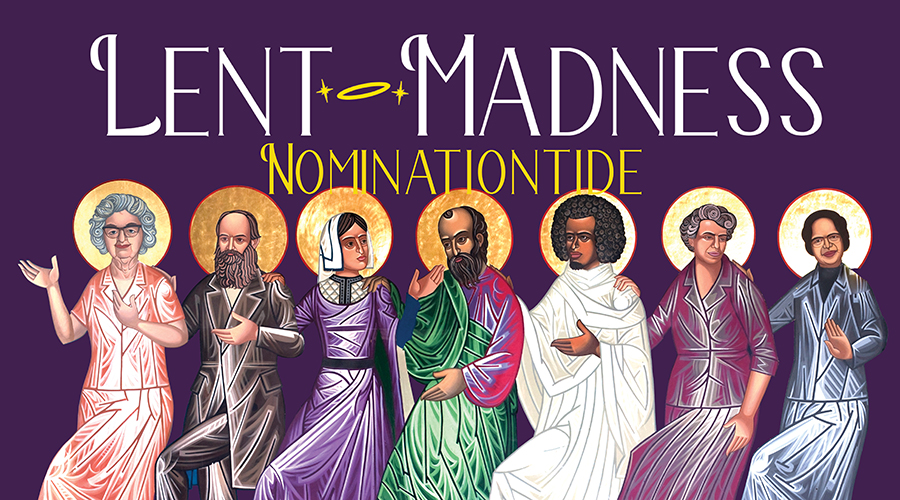 What's up? On Ascension Day, it's Jesus! And also it's the start of Nominationtide!
For ten full days, the Supreme Executive Committee will be accepting nominations for Lent Madness 2020. The nominating period will remain open through the Day of Pentecost, Sunday, May 31, at which point this brief exercise in Lenten democracy will go up in smoke like the hair of the disciples when the tongues of fire descended upon their heads.
Usually we only allow a week for Nominationtide, but this year we are generously allowing you ten days. We know that conferring on nominations might take longer in a time of social distancing. Please note that the Lent Madness website has been thoroughly disinfected, so there is no risk as you read this post or browse the online Lentorium.* Unfortunately, all Lentorium store locations remained closed at this time.