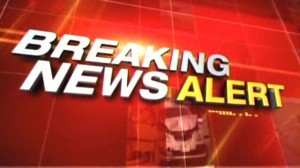 The Supreme Executive Committee of Lent Madness categorically denies any involvement with bribery for places in the bracket of saints. Despite all accusations to the contrary, Louis of France earned his way into the 2014 bracket, and the SEC did not accept payment for favorable placement.
This so-called "Payment for Placement" scheme has rocked the foundation of  the world's most popular online Lenten devotion.
Some accusers have pointed to the St. Louis Gateway Arch as possible evidence of corruption. As everyone knows, the SEC consists of Fr. Tim Schenck and Fr. Scott Gunn, infamously known to be archnemeses. Can the SEC help it if there's a major American city named after one of the contestants? So what if we arch-rivals happen to like the Arch?
The Rev. Tim Schenck indignantly proclaimed, "Hey, Louis was a failed crusader, just like these bogus accusations are a failed crusade to tarnish the SEC." He continued, "Just because I like beer doesn't mean I have accepted a large gift from Anheuser-Busch in the form of small, unmarked kegs."
Known as a non-beer-drinker, the Rev. Scott Gunn stated, "For the record, Anheuser-Busch has nothing on me. And just because I love licorice does not mean I'm in [St. Louis candy maker] Switzer's pocket, even though they make the best licorice in America."
The SEC chooses the bracket at its annual spring boondoggle retreat. While nominations are accepted, bribes are discouraged. "Everyone gets into the bracket on her or his own merit, not because of sponsorships," said Gunn. Schenck added, "And there's no way we're going to accept free cardigans or sneakers to put Fred Rogers in." Gunn, seeking the last word on this subject, blurted out, "We see eye to eye on this one. No one gets into the bracket unless some church has put them on a calendar of commemorations, and even then a few individuals are going to have to be content in the Land of Make Believe rather than the Lent Madness bracket. That goes doubly for King Friday."
King Louis of France, or St. Louis, as he's known, is obviously the patron of the eponymous city. The Dean of Christ Church Cathedral in St. Louis, the Very Rev. Mike Kinman, seeking to distance himself from this episode said, "Like Sergeant Schultz, I know nothing!" Kinman added, "Those clowns [the SEC] run this thing on their own and are apparently accountable to no one. The Cathedral is too busy doing important stuff like betting for charity to be involved in their little scheme."
The SEC concluded its statement with this advice: "If you want to follow the money on brackets, why aren't you looking at Warren Buffet's billion-dollar bracket bet? And if you ask him about that, find out if he wants to invest in Lent Madness."