In the closest Golden Halo voting in the history of Lent Madness, Teresa of Avila and José Hernández have taken the championship round down to the wire. While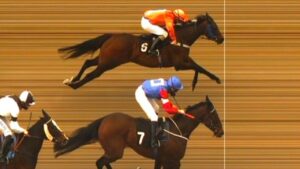 voting closes at 8 am Eastern Time, the Supreme Executive will be conducting a forensic analysis of the voting to insure the correct winner is announced. We appreciate your patience and look forward to sharing the good news with the world later today.
In many ways, this year's finale comes down to everything we love about Lent Madness. Teresa is a beloved saint who has inspired generations of Christians. While José has captured the imagination of the Lent Madness voting public, many of whom met him for the first time. Whoever ends up winning the Golden Halo, we have all been enriched by the presence of these two saintly souls throughout this season of Lent.
Thanks for you forbearance as we work to certify the results of this election. We are committed to getting this right!