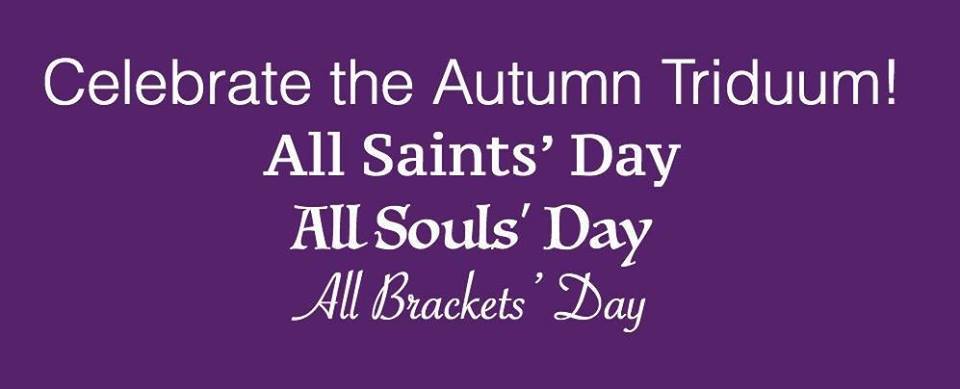 Following the heady days of Nominationtide, and the submission of hundreds of saintly nominations from the Lent Madness faithful, the Supreme Executive Committee is pleased to release the highly anticipated 2023 Lent Madness bracket. Following their Spring Retreat, held in a secure, undisclosed coffee shop, amid the consumption of massive amounts of single origin black coffee, Tim and Scott whittled the field to 32 saints, who will compete for the coveted Golden Halo.
This year's bracket is broken up into four themed quadrants: Ancient & Apostolic, Mostly Monastics, Royals Roundup, and Modern Mayhem. As always, the bracket contains well known saints along with some obscure ones. But they all inspire us by following Jesus in their own times and in their own ways. (click on the bracket below to enlarge and/or print it)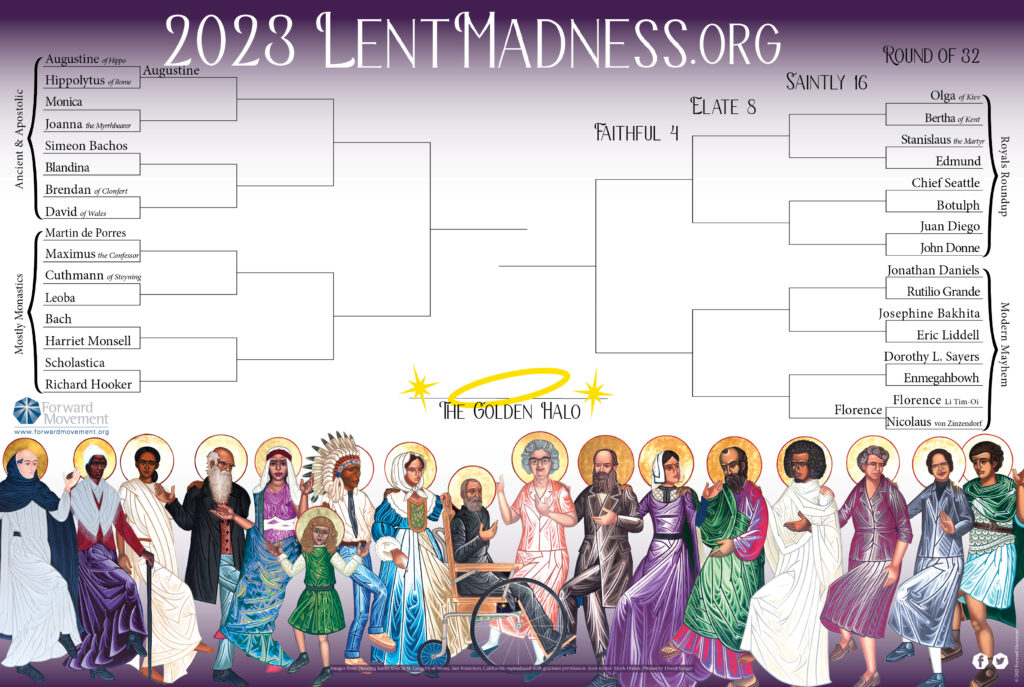 As a reminder, or if you're new to this wacky online devotion, you can learn how it all works by clicking here.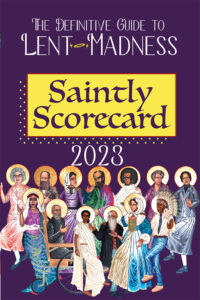 Unlike professional and collegiate sporting events, there is no admission cost for Lent Madness, but souvenirs and study aids are available in the Lentorium. These include the ever-popular Saintly Scorecard: The Definitive Guide to Lent Madness 2023 (order as single copies or in discounted 10-packs) and giant Bracket Posters. All of which are AVAILABLE FOR PRE-ORDER NOW! 
Why pre-order Lenten materials before Advent? Because the Scorecards and Posters always sell out and you don't want to disappoint anyone in your church and/or household. And if you're marking your calendar, Lent Madness begins on Ash Thursday, February 23.
We're pleased to welcome ten Celebrity Bloggers from across the country to write for Lent Madness 2023: the Rev. Laurie Brock of Lexington, KY; Anna Fitch Courie of Columbia, SC; Dr. David Creech of Moorhead, MN; the Rev. Megan Castellan of Ithaca, NY; Neva Rae Fox of Somerville, NJ; the Rev. Heidi Haverkamp of Indianapolis, IN; Emily McFarlan Miller of Chicago, IL; Miriam McKenney of Cincinnati, OH; the Rev. David Sibley of Walla Walla, WA, and the Rev. Eva Suarez of New York, NY.
In the meantime, start choosing your favorite saints and...Happy Lent!