Today we have the final battle of the Elate Eight as Johann Sebastian Bach faces Martin de Porres. In 24 hours the Faithful Four will be set! One of these two saints will join Joanna the Myrrhbearer, Jonathan Daniels, and Chief Seattle (who defeated Bertha of Kent yesterday 55% to 45%) as one of the last four saints standing in Lent Madness 2023.
To get to this round, Bach bested Harriet Monsell and Richard Hooker, while Martin defeated Maximus the Confessor and Leoba. (Note to Kitsch Kranks: click on these links to view the write-ups from previous rounds).
After Palm Sunday weekend, we'll be back on Monday morning to close out this year's tournament just before the start of the Great Three Days.
Vote now!
Johann Sebastian Bach
All too often, your humble celebrity bloggers don't have much to work with in terms of saintly memorabilia. Not so for Johann Sebastian Bach! There is merch in every possible medium–shirts, hats, socks, and coasters; stately posters and sedate books; sheet music and recorded performances. 
I was overwhelmed, honestly. I needed to take a step Bach, and consider my options–go Bach to basics, if you will. Merch is one thing, but kitsch is special. Kitsch is rarefied air.  
For example: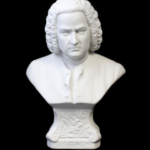 Bach bust: merch.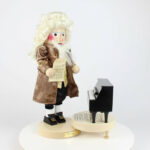 Bach nutcracker: kitsch.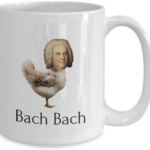 Bach Bach: Bach.
It got clear pretty fast that I would only be able to scratch the surface of Bacchic* kitsch. These guys get it.
Maybe you want to curl up with your favorite cantata, like a cozy blanket.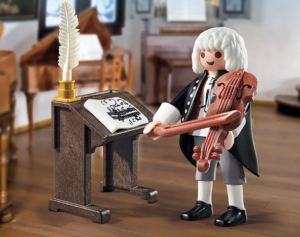 Maybe you want a Bach you can play with now, and step on in the middle of the night later. Did you know that is how the soprano hits the high A in Jauchzet Gott in allen Lande? 
A warning to saintly shoppers: "Bach" has seemingly replaced "Bachelorette." If you just search for "Bach," well…perusing those search results would make the Kapellmeister himself blush. But perhaps you're feeling cheeky!
If anyone asks you who's getting married, you can tell them it's for Johann Sebastian and Anna Magdalena.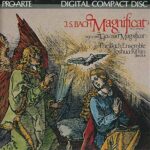 People once collected vintage records. But apparently there's now a growing market for vintage…CDs! I thought this one was particularly lovely. And a nice reminder that Bach wrote music for every text and every feast of the church year.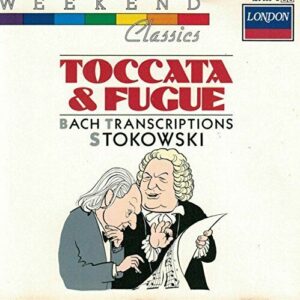 I also loved this one, with Bach and Leopold Stokowski conferring over a score. 
Because of course, it's Leopold Stokowski (and Mickey Mouse) who introduced many children to Bach's music for the first time–in that 1940 classic, Fantasia. 
*Meaning of or relating to the worship of Bach, right?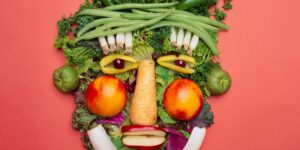 Martin de Porres
Martin refused to eat meat.  Here he is as a vegetable: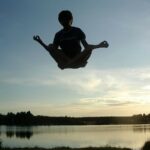 Martin was known to levitate when he prayed.  I don't think he used "wingardum leviosa"  from Harry Potter, but…….
As the patron saint of misfits, the forgotten, and lonely,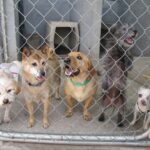 Martin is also the patron saint of animal shelters. Everyone simply wants to belong: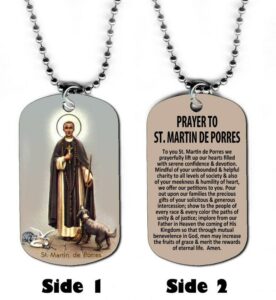 If you struggle to remember the teachings of St. Martin to include, welcome, care, and love, you can wear his prayer around your neck to keep you on track: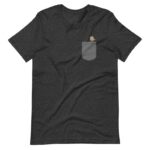 If a necklace isn't enough to keep Martin's teachings on your mind, you can put St. Martin in your pocket here.
But to really incorporate St. Martin into your life, live Micah 8:6: