In the penultimate matchup of the Elate Eight, Chief Seattle takes on Bertha of Kent. To make it to the Elate Eight, Chief Seattle took down Botulph and John Donne, while Bertha sent Olga of Kiev and Edmund packing.
Yesterday, Jonathan Daniels easily advanced to the Faithful Four by defeating Florence Li Tim-Oi 68% to 32%.
Vote Now!
Bertha of Kent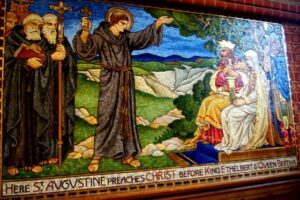 Queen Bertha of Kent: more than 1400 years after her death, the world still feels the effects of this silent, albeit powerful, influence on history and Christianity. Her confidence and authority are depicted in stained glass windows, prayers cards, mosaics, on medals, and other Christian articles and items.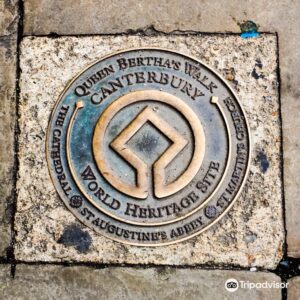 Arguably her most famous presentation is her statue in Canterbury, leading the way for Queen Bertha's Walk and the 14 bronze plaques denoting the UNESCO World Heritage Site. Included is the Church of St. Martin, which her husband King Ethelbert provided to her upon their marriage, and is considered the oldest church in the English-speaking world.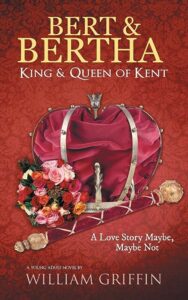 Notwithstanding, she made her mark on other aspects of society as well, as evidenced in the Bertha planters, postcards, mugs, books, and even a Bertha film.

My absolute favorite is the Queen Bertha line of silverware!
Chief Seattle
There is one known photograph of Chief Sealth. He was only recently canonized by the ELCA (his feast day is June 7). As such, there's not a whole lot of kitsch to be found. Fear not, however, your intrepid and resourceful Celebrity Blogger was on the hunt (that's why they pay us the big bucks, er… small stipend… but, oh the fame… sorry, I digress).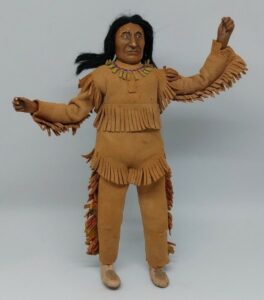 First up, no veneration of Sealth would be complete without a proper likeness. So here ya go!
I am not sure what exactly makes this a representation of Chief Sealth. But it's listed on eBay as a "Chief Sealth Doll" so I guess we just roll with it?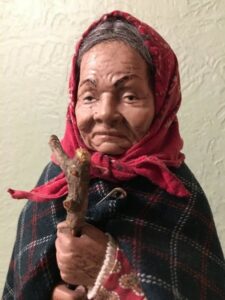 His daughter, Princess Angeline, has a doll in her honor as well. This one feels a bit more legit. I think.
So long as we are showcasing dolls, how about this "Hudson's Bay Company Collection Barbie"? On sale now for a cool $59.99.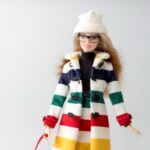 What does this have to do with Chief Sealth, you ask? Well, Sealth traded with Hudson's Bay Company. In return for beaver pelts (which would apparently be turned into fine top hats), Native Americans would be given blankets matching the iconic pattern of Barbie's coat. Tragically, as is well known, many of the blankets also came with smallpox. This cute chotsky has thus been aptly renamed "Hudson's Bay Company Collection Colonial Barbie."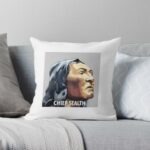 But enough with dolls and sad stories. Looking for some sweet Sealth swag you can lay your head on? How about this rad throw pillow? Who says woke piety can't be comfy?
Some in this venerable competition have lamented that I did not discuss enough Sealth's conversion to Christianity. In an effort to rectify that (intentional) framing, when Sealth was baptized in 1848, he took the name Noah. Noah, you may recall, had a big boat. Well, so does Chief Sealth.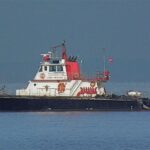 Not just any boat, but a fire boat. To, you know, save people from fires.
Speaking of fires, after Sealth signed the Port Madison Treaty there were some who were not too fond of him. Fearing for his life, he retreated to the "Old Man House," his father's bighouse (a type of longhouse, and the largest in Washington state at the time) where he lived until his death.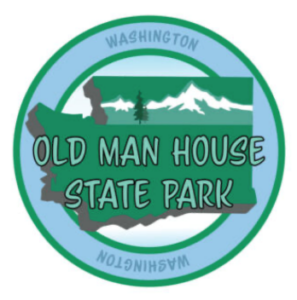 After he died, the United States Government burnt it to the ground to discourage Native Americans from congregating there. Later, Washington made the location of the house a state park. You can visit the park and nab this nifty sticker for your Hydroflask or laptop.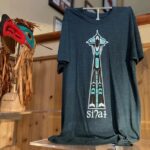 Finally, you may like this sweet tee with a stylized image the Space Needle with Sealth's name in Duwamish below. (Ngl, I think it's actually kinda rad.). There are many other cool items in the Duwamish tribe store. You can support the tribe by purchasing items from their store found here.